Do you have an interest in South Spain and the beauty, culture and excitement it offers?
The Tapa Times is a *free* Southern Spain inspired e-newsletter created for my friends with a passion for Spain's cities and fun travels!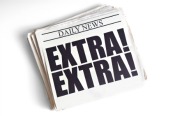 Wouldn't it be cool to get new info about travels in and around Spain and see the answers to questions and beautiful photos submitted by others like you?
The Tapa Times will go beyond just the basics, giving you the scoop on the latest books, interesting itineraries, and give you creative ways to travel, including insider information that you must know.
We give you a little taste of everything, just like tapas! :)
Your email address will never be shared with anyone -- promise! And you can cancel your subscription at any time with just the click of your mouse.
Sign up today for "The Tapa Times", delivering good-to-know extras about Southern Spain travels.

Return from Subscription to Southern Spain Travel
Copyright© southern-spain-travel.com All Rights Reserved. Content Protected By DMCA.