Spain Football
Spain football is one of the greatest tourist attractions to see on your trip. Here's a quick guide to introduce you to the history and culture of this popular sport...

Soccer, also known as Football in european countries, is the most popular sport in the country. People are passionate about it and it's a serious sport.
It's a beautiful time for Spain Football, as the country's top teams and players are thriving in competitions both domestically and across the globe. If you're interested in checking out a few games while you're visiting Spain, or you simply want to know more about the culture and the teams, then you can use this quick guide to help increase your knowledge. It'll certainly help you win over a few locals if you can keep up with the latest football debates and news.
When you think about Spain football today, the first word that has to come to mind is Barcelona. FC Barcelona, also known as Barca or La Blaugrana, is not only one of the best football club teams in the world today, they are going to go down as one of the best squads in the history of the sport. That's how completely dominant they have been both within the Spanish first division, known as La Liga, as well as in various cups and European tournaments.

They are led by Messi, who's actually Argentinean, but has been with the FC Barcelona club since his youth days. Beyond Messi, they are loaded with talent, including Daniel Alves, Carles Puyol, Gerard Pique, Xavi, David Villa, Andres Iniesta and more. If many of those names sound familiar, it's because excluding Messi and Alves, they make up much of the starting squad of the Spanish national team, who are the defending World Cup champions from 2010, and the two-time defending Euro Cup champions, from 2008 and 2012. This also makes the current Spanish national side one of the best in history.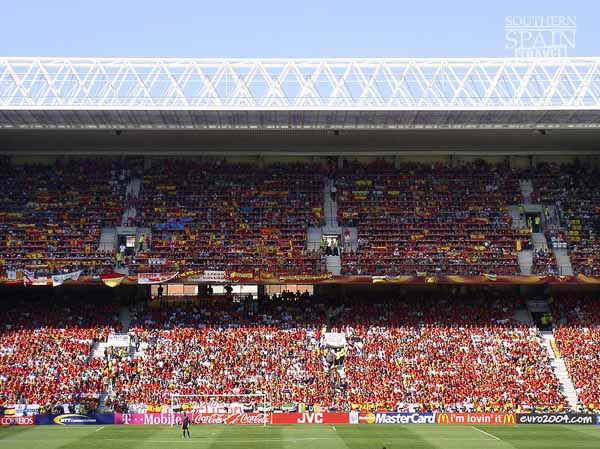 Barca's main rival is Real Madrid, and while Barcelona has won many more major cups in the past few years, and typically has the edge against Real, it was Los Blancos who won the La Liga title in 2011-2012.
Being a fan of one team over the other is not just geographical, but is also in many ways political and cultural. Between La Liga matches, cup competitions, Champions League and more, the two sides can play up to six teams per season in some instances, making for lots of great action.

The La Liga Spain football season begins in mid to late August, and continues through the end of May. While Barcelona vs. Real Madrid and Messi vs. Ronaldo grab most of the headlines, they certainly aren't the only teams.
The first Spanish division hosts 20 football clubs, and like the other top domestic leagues, they send the worst performing sides down to the second division each season, while promoting the top finishers from below. Other popular and successful clubs include Valencia, Malaga, Atletico Madrid, Athletic Bilbao, Sevilla FC and more.
Spain is absolutely crazy for their football, as it's the true dominant sport of the country. Tickets will be hard to come by for the big clubs and the big games such as El Clasico, but if you happen to be in the country at the right time, it's an atmosphere you don't want to miss. Take in scene and enjoy the raucous fans everywhere you go, but be careful not to be the foreigners cheering too loudly for the other team.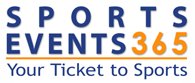 If you're looking to go to a Football (Soccer) Game while you're in Spain, get tickets beforehand at Sports Events 365. They are a trustworthy ticket source so that you'll ensure your seat at one of these popular games.
Here are the most popular teams in the La Ligua for Southern Spain:
Seville's Teams

Sevilla FC
Real Betis
Malagas Team
Malaga CF

Granada's Team
Granada CF

It's a great time to attend a Spanish football game and definitely something you should plan into your schedule, if you can. Get football tickets here.

Return from Spain Football to Southern Spain Travel
Copyright© southern-spain-travel.com All Rights Reserved. Content Protected By DMCA.