Map of Spain
It's important to understand the different regions of Spain when planning to travel through or to any of these destinations.
Here's a map of Spain's Regions
Spains regions are very similar to the concept of states in the USA, but with more autonomy. On this site, we mainly focus on the region of Andalucia, the southern part of Spain.

Here is an interactive Google map of the country of Spain
Click on the map to zoom in closer or pic a region, see the satellite version or the terrain.

View Larger Map
Heres a map of Andalucia, Southern Spain and its provinces and cities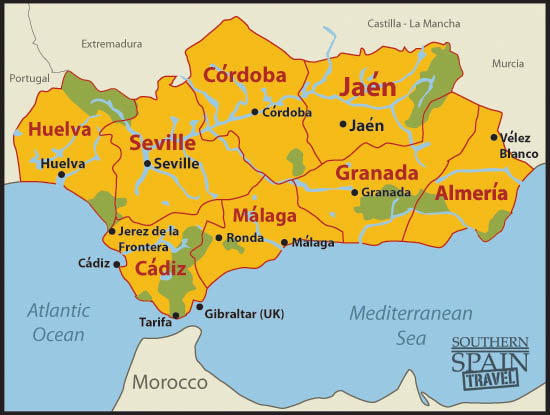 Return from Map of Spain to Southern Spain Travel Home

Copyright© southern-spain-travel.com All Rights Reserved. Content Protected By DMCA.