The Seville Orange
Not Naturally Sweet, but Definitely Delectable
The Seville orange has several alternate names. Some people call them "bitter oranges," "sour oranges," or "bigarade oranges."
Most of these alternate names make it obvious that these oranges are different from the majority of their cousins - they're tart and bitter, not naturally sweet. But, when they're used to make orange marmalade, orange compote or an orange-flavored liqueur like Grand Marnier, these fruits are transformed into something sweet and delectable!
A thousand or so years ago, traders brought Chinese bitter oranges to Iberia and the Mediterranean basin. By the 12th century, Spaniards in the area around Seville were actively cultivating tart oranges. For several centuries, these oranges were the only type of orange being grown in Europe.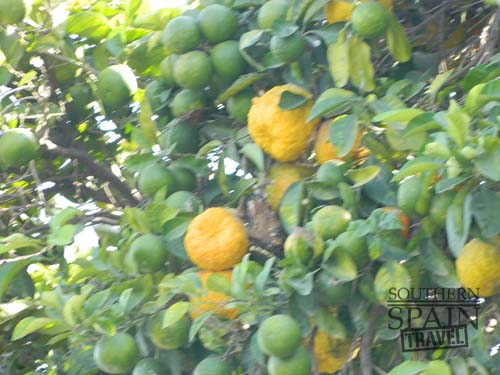 Sweeter oranges were developed long after this orange became established in Spain. Being extremely juicy and having very few seeds, these oranges make the perfect base for marmalade. Their aroma is similar to that of other oranges, but they have a more potent "orange" flavor.
The process of making this bitter fruit into marmalade transforms the citrus into a fruit preserve that's both sweet and tart, simultaneously. The marmalade that this citrus fruit make is simply superb - no other marmalade comes close to achieving its complexity of flavor. The sour, bitter, tart flavor of the peel and juice adds a layer of depth that's just not there when other types of oranges are used. Although most of these oranges are used to make marmalade, they do have a few other uses. The fragrant essential oils in the peels are used in the formulas of some perfumes. Some cooks and chefs use the juice or peel to add a clean, crisp touch of tartness to dishes that are sweet or savory. Still others believe bitter oranges can act as a natural appetite suppressant and/or stimulant. That particular practice is probably unwise, however. The substances in raw Seville oranges that are pharmacologically active (if any) have not been formally safety-tested or otherwise evaluated from a weight-loss or medicinal point of view. I have, however, used them in tincture form for allergies and it worked great!
These orange trees line the streets of Seville. When those trees are flowering, the blossoms beautify the streets and a pleasant orangey fragrance wafts throughout the city. In a way, it's similar to when the cherry trees are blossoming in Washington, D.C. Once the fruit ripens, the oranges are harvested and shipped off to Britain, where they are made into different varieties of delectable orange marmalades. Unlike sweeter types, the Seville orange variety is not often made into juice or eaten as sectioned fruit, in Spain or anywhere else.

More on Spain Travel....

Return from Seville Orange to Southern Spain Travel
Copyright© southern-spain-travel.com All Rights Reserved. Content Protected By DMCA.